What are your opening times?
We are open for appointments from 10am to 3pm Thursday to Friday and 10am to 4pm on Saturday.
Do I require an appointment?
Yes we operate an appointment system. You can call Victoria at anytime on 01246 432123 to make an appointment.
Who should I bring to help me?
A maximum of two guests can come to help you, but unfortunatley due to Covid -19 restrictions no children are allowed. Just remember that the more people that you bring, the more opinions you will have, and the only opinion that really counts is yours!
Can we bring fizz?
Of course!
Should I wear any special underwear?
Not really, but flesh coloured is best.
How much are your gowns?
All our wedding gowns are £750 or less.
How long will I need to try gowns on?
Each appointment is for one and a half hours.
How many gowns can I try on?
As many as you need to.
Do you reserve gowns?
If you find a gown that you would like to buy we take a £50 deposit which secures that gown as yours. The next payment on your gown is after 1 month.
Do you have accessories to go with my chosen gown?
We have a fabulous range of veils, tiaras, hairpieces, belts, jackets and underskirts for you to choose from.
Do I have to pay for the gown and take it away on the day I choose it?
If you decide to purchase a gown we take a £50 deposit, then we split the remaining balance into 3 payments over the following 3 months. We store your gown at no charge for up to 6 months, then if you require storage beyond 6 months we charge a nominal fee.
Does the gown come in a bag?
We put your gown into a special breathable wedding gown bag at no extra charge.
How long can I leave my gown with you?
We store your gown for 6 months from purchase date at no charge.
Can you store the gown for longer than 6 months?
After the initial 6 months free storage we can continue to store your gown for you for as long as you would like us to.
What is the cost of storage?
£25 per quarter.
Can I try my gown on again while you are storing it?
If you wish to try your gown on while we are storing it, this can be arranged for a time within our opening hours.
Will my gown be steamed when I collect it?
Just before your wedding you can bring your gown back to be steamed for a nominal charge of £20 so that it looks immaculate and crease free for your big day.
What if I have any more questions?
Please call us, or if you just want to pop by for a chat we promise you a warm welcome and plenty of attention while you look for the perfect Gown.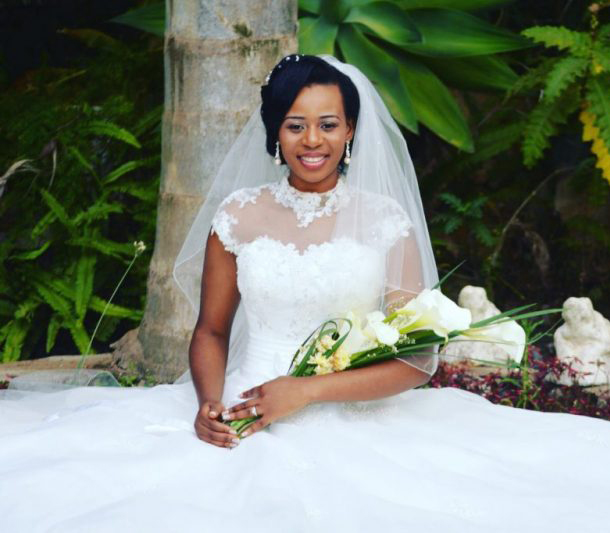 "It was the best day of my life – I looked stunning. Thank you so much for an amazing dress at an affordable price. I honestly cannot get over how good I looked in my dress, thank you again."